123coolbox----A smart, simple, airfreight solution
Keeping perishable goods at the right temperature during airfreight can be challenging. Polystyrene, gel packs, dry ice and thermal blankets are expensive, single-use solutions. Breaks in the cool chain during aircraft loading and unloading impact quality, waste and shelf lives. There is a better way.
123coolbox is a durable, insulated airfreight container, which can flat-pack to one third of its size to enable easy positioning and re-use. Designed to keep perishable products at controlled temperatures during transit and developed using decades of food and logistics expertise, 123coolbox optimises the supply chain through a single solution. Deliveries are covered from source to destination, increasing revenue per shipment by eliminating bulky, inefficient packaging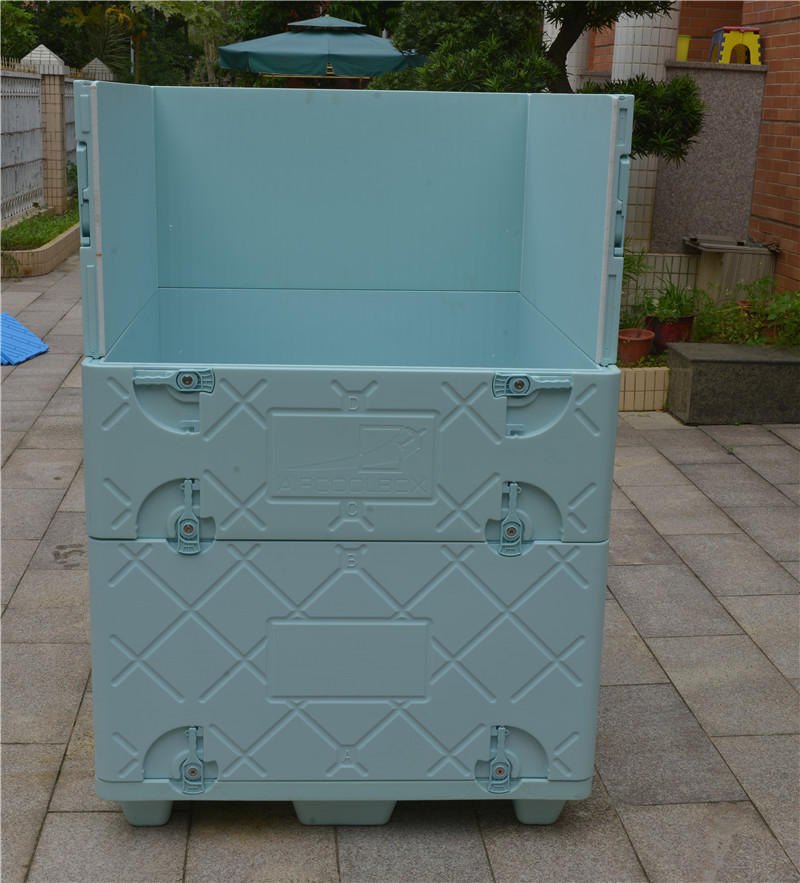 Feature 1 : Unique design
123coolbox uses a self-aligning feature that's built into the panels. A unique, one-handed operation "locking lever" secures each panel layer to each other, whilst a simple lever operation and latch mechanism, fixed and flush to the panels, secures the whole assembly as a one piece unit. The unit flat-packs into itself at the side panels fit inside the one piece mid-panel between the base and lid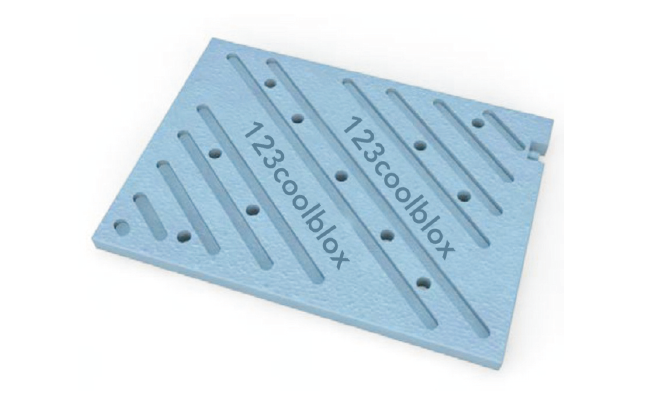 Feature 2 : Insulating Material
123coolbox is an insulated, collapsible container that protects products and keeps them within a temperature range of +2℃ to +8℃ and +15℃ to +25℃ without additional refrigerant for up to 120 hours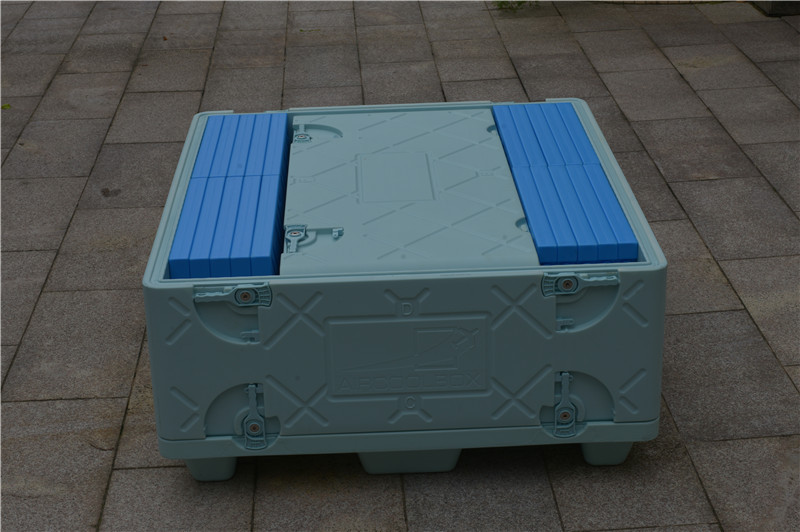 123coolbox is easy to build and designed to optimise space. They can be flat-packed and made available as required, with no specialist airfreight requirements. With a modular design and few interchangeable parts.
123coolbox includes an integral pallet base which makes it easier to move by pallet jack or forklift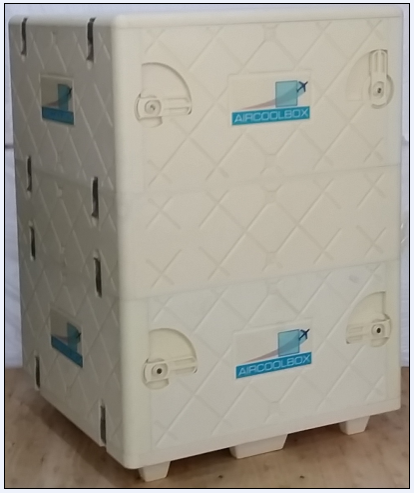 For larger order, the 123coolbox can be customised with the customer's colour choice, and they can seasily include corporate identities, logos and branding



Feature 5 : Better than throwaway packaging




Throwaway packaging are bulky and easily damaged, and dry ice and gel packs add weight to shipments and increase airfreight cost 123coolbox's solution reduces wastage and ensures an environmentally-friendly approach to packaging and distribution.

Delays in transit usually require new dry ice and gel packs, whilst polystyrene attracts a disposal tax in Europe; 123coolbox sidesteps these problems by avoiding environmentally-damaging materials










Feature 6 : Secure design prevents tampering and theft




123coolbox is sealed at the point of loading and unlocked at its destination, reducing risk of lost or compromised product and maximising income for all










Feature 7 : Save packing fee




Fit more product into a 123coolbox and avoid paying airfreight costs for additional packaging, giving you a better rate per kilo of actual product. When compared to expanded polystyrene boxes and frozen gel packs, shipping perishables from Bangkok to UK with 123coolbox delivers savings of over 20% on the airfreight cost per kilo

The unique temperature control technology of 123coolbox eliminates the need for additional thermal insulation, gel packs and blankets, ensuring you fit the very maximum amount of product in your airfreight space